What To Shred in Indianapolis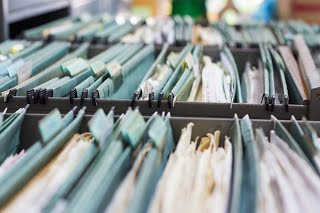 Indianapolis Document Shredding offers various efficient, affordable shredding service options that will come to your location to shred your private documents. Your confidential records are quickly and effectively destroyed without interruption of your normal business operations. We are committed to saving you time, money, and labor by providing you with a cost-effective alternative to maintaining equipment, space, and personnel.
Why take a chance? Shred it. You'll receive a Certificate of Destruction upon completion of each visit.
A sound business strategy is to create and distribute a list of documents that employees should be careful to dispose of properly. Here are few items to be on the lookout for:
Sales/Marketing Materials:
Customer Lists
Prospect Lists
Drafts of Sales Strategies
Employee-related Documents:
Outdated Medical Records
Payroll Documents
Training Manuals
Documents Containing Employee Addresses and Personal Information
Personnel Issues (performance appraisals, disciplinary reports, etc.)
Accounting:
A/R and A/P Printouts
Customer Lists
Unused Checks
Budgets
Bank Statements
Credit Card Statements and Receipts
Internal Accounting Reports
Operations Information:
Proprietary Data
Purchase Orders
Procurement Requests
Supplier Lists
Corporate Records
Legal Documents:
Expired Contracts and Legal Documents
Insurance Agency Records
Legal Correspondence
While this list covers the basics, know that any document containing personally identifiable information should be shredded before it's tossed.
Indianapolis Document Shredding Provides Secure Mobile Shredding, Off Site Shredding and Hard Drive Shredding Services throughout the Indianapolis Metro Area!
If you are unsure if certain documents need to be shredded, we recommend shredding them just to be safe. When it comes to protecting your identity there is no such thing as overkill. Indianapolis Document Shredding can help you shred all of your important documents today, just call us at (317) 427-5480 or fill out the form on the left for free quotes today!